Inj3ctor
Anti Spam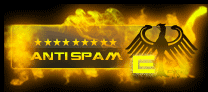 Posts

: 19


Thanks

: 38


Emtiaz

: 8


Join date

: 2013-06-27


Subject: tazakore besyar jdi be hamatun,hata KHODE TO ! Wed Aug 14, 2013 7:04 pm

---




Slm
Kari be davahatun be baqiye team ha nadaram
AMA
khodaro shokr ehembuzz dare pishraft mikone ...
kheyliii khoshhalam ke in etefaq oftad,oun aval fek mikardam takhayoulii forum zadin o vase maskhare bazi team zadin,ama hala bekhodam migam kheyliii eshtabah kardam,TeaM vaqan Jon Gerefte,Az hame LAHAZ
hala tazakoram chiye?
bebinid admina hamatun ro azad gozashtan ke har jor repi khastid bdid
ama age Tavajoh Konid Amare Filchering Rafte Bala,haminjur edame bdid o az in rep ha o topica ehemi bdid,ke tosh fosh bashe ya har chize dgiiiii....
motmaen bashid filchering soraqe shoma ham miyad,shak nakonid ke miyad
hala doroste forum sensor dare bazi kalamat ro complate taqir mide ama khodamun ham bayad aqal o fahm dashte bashim,havaye team ro az hame jahat dashte bashim ke baes nashim be tore koliii Berim Zire Filchering !!
Omidvaram Btun Barnakhore,Barkhord ham moredi nis,shayad talangori bashe vase hamatun
ama age EHEMBUZZ.IR 1Bar Filcher shod Bekhoda Az ham Mipashid !
Pas Az hamin ALAN seft Az Hame Taraf Kole TeaM Ro jam o Jor Konid Ke Filchering Refiq o Ashna Halish Nis,4ta xkhol Mese oun lopo ha ke Rep Bdan Domain Fi-XXX-TER Mishe !
Be onvane Ye User Mamuli Inu goftam,OmidVaram Fekri Konid Vase In Mozu ke Age edame peyda kone YE TeaM Az beyn Mire !

Movafaq bashid !